As the end of a long, strange school year approaches, you are no doubt asking yourself the age-old question: How can I solve a murder this summer? Well, I can't promise you that much excitement, but I have rounded up several resources that will allow you to explore modern forensic science from the comfort of your own kitchen laboratory!
First up, I have a couple great reads to recommend:
Bridget Heos's Blood, Bullets, and Bones: The Story of Forensic Science from Sherlock Holmes to DNA will bring young readers up to date on the history of criminology right up to current technological advances, including riveting case histories and the science that solved them. (grades 8-12)
Kids like Myrtle will be fascinated to learn all the details of 1890's America's most sensational homicide. In The Borden Murders: Lizzie Borden and the Trial of the Century, award-winning author Sarah Miller presents a carefully-researched account of the crime and trial that would do Forensic Files proud. Aligned to Common Core standards, The Borden Murders also includes a downloadable classroom guide. (grades 5-12)
For more hands-on learning, here are some experiments you can try at home:
Fingerprint Your Family
STEM/STEAM learning website Our Family Code has put together a fun activity to learn the technique of gathering and analyzing fingerprints. You'll never wonder who borrowed your bike without asking again. Great fun for the suspicious family.
CSI For Kids
ScienceTrek, from Idaho PBS, has put together a whole page of resources for kids and teachers: CSI for Kids. Follow the links to find experiments, lesson plans, classroom activities, downloadables, and more.
Who Stole the Cookies from the Cookie Jar?
Who needs the inefficient interrogation of the classic nursery rhyme, when you have forensic science on your side? Even the youngest kids can get involved in this fun crime-solving activity from Orlando Science Center: The Incredible Cookie Caper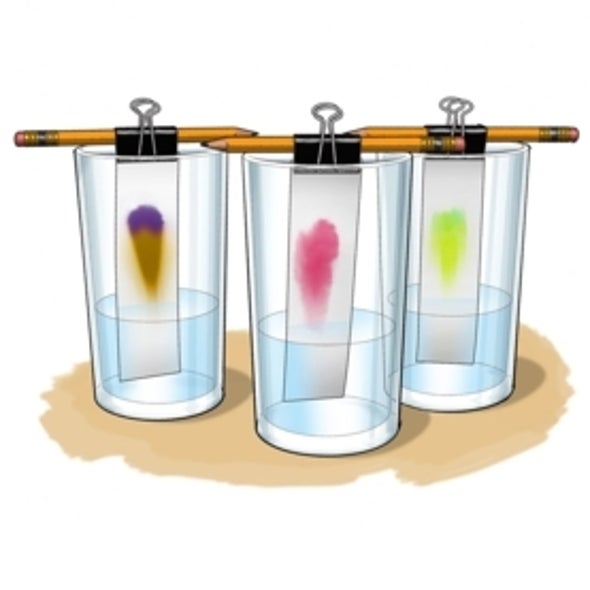 Be a Color Detective (Yes, that's a thing!)
Scientific American (we had a subscription to this magazine in my house growing up)  offers a great experiment introducing chromatography, an important technique used in modern forensic investigations (particularly toxicology): Ink Chromatography. Who says forensic science can't be pretty?
So, Myrtle fans, break out the Sharpies, balloons, paper towels, and… cookies, and get ready to do some forensic science this summer—(almost) guaranteed not to worry your family members.
Remember, the Myrtle Hardcastle Mysteries, Premeditated Myrtle and How to Get Away with Myrtle make great summer reads!